WRITING THE LARGE SHORT FOR THE OTT
LIVE ONLINE COACHING
LIVE COACHING
This LIVE COACHING about creating the large short screenplays that connect with uncompromising viewers of the present-day OTT culture.
Date: July 23,24 and 30,31
Time: 4pm to 6.30pm
Duration: Spread over two weekends, sessions of 2:30 each
Want to know more?
For your best chance to secure a spot, we encourage you to join our waiting list now, as spots are limited.
Ready To Start?
Secure Your Spot: Enroll Now!
RELEVANCE OF THIS FREE LIVE ONLINE WEBINAR
Yes, Sab John believes that there's a great scope and demand for short screenplays currently because OTTs are meticulously focusing on shorter scripts NOW for their majority viewers' shorter attention-spans.
The factors leading to the popularity of the short-dramatic-content-trend are the evolving digital distribution platforms for shorts, the new breed of audiences who understands good content and appreciates the craft and more filmmakers and actors coming in with micro content with least funds.
DO WE NEED A PROFESSIONAL APPROACH TO SHORT SCREENPLAY WRITING?
Again, of course, yes. Screenwriting is a multifaceted and trying craft, and we have lots to learn about this craft. By craft it connotes "the sum total of all means used to draw the audience into deep involvement, to hold that involvement, and ultimately to reward it with a moving and meaningful experience," as Robert McKee writes in Story. In other words, to connect with human emotions. Learning screenwriting is proven to be a wise decision.
Week-01 : Day-01
Real Time Vs Screen Time Vs Time Frame
A History of Short Films
Why do we write Screenplays for Shorts?
The Intent of Large-Short Films for OTT
Story is all it is
Assessing the Premise for the Large Short.
Q & A
Exercises
Week-01 : Day-02
Length of Story Vs Length of Structure
Theme, Genre, and Story
Brainstorming and Finding Stories for the Large-Short
Assessing the Premise for the Large Short
Developing the Premise
Beginning, Middle and End of a Large Short
Q & A
Exercises
Week-02: Day-01
Characters, Motivation, Arc
Character(s) Vs Story Vs Structure
Hurdles and Risks
Emotions Vs Engagement
Dialogue
Climaxes of Shorts and Large-Shorts
Clichés and Typecasts
Exercises
Q & A
Week-02 : Day-02
Rewriting and Revisions
Loglines, Synopses and Outlines
OTT Distributions and Buy-outs
Case-Study of a Large-Short Movie
Q & A and Wind-up
Characters
Structure and Climax
Rewrites
Format of Screenplay and why
Q & A
FOUNDER MENTOR
SAB JOHN EDATHATTIL
Sab John Edathattil is an Indian screenwriter and filmmaker, who has penned scripts for some very critically acclaimed films in Malayalam and Tamil.
Screenwriter: Chanakyan, Guna, Jilunnu Oru Kadhal and many more...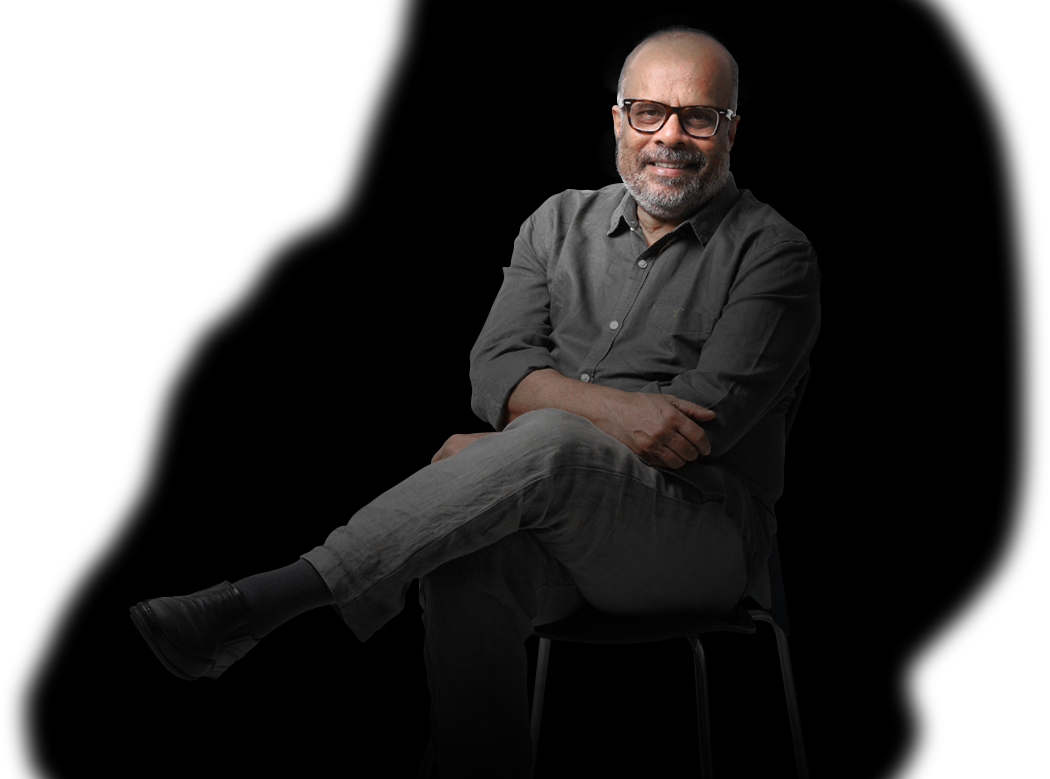 WANT TO LEARN MORE ABOUT the LIVE mentoring program?