IMMERSIVE MENTORING PROGRAM
A Specialty Course in Screenwriting that details how to transform your character in your Screenplay.
A bundle of 18 hours of LIVE INTERACTIVE ONLINE Training Sessions through 3-Weekends PLUS Hands-On Exercises, Review & Feedback
Ready To Start?
For your best chance to secure a spot, we encourage you to join our waiting list now, as spots are limited.
Medium of instruction: Instructions will be in English. Participants can apply the learnings across any language.
Week 01 Day-01: (3 hrs)
The Bonding of Story and Plot
Relevance of Characters in Story & Plot
Aristotelian Traditions, – Monomyth & Genre
Why we need Great Characters?
Can we Structure Characters?
Character Types in Story
Week 01 Day-02: (3 hrs)
Theme from Characters?
A definition of the character arc form exist?
Character Arcs in Context
Fundamental Fears -Motivate Characters
Why Character Arcs -Transform Stories
Character's Arc function in cinematic narrative
How Characters change
 Week 02 Day-03: (3 hrs) 
-Character's Choice vs – Character's Goal
-Changes according to – Types of Characters
-Suggested changes of – Character Arc
-Character reaction Patterns
-The Moral Choice and Denouement
-New Definition of the Character Arc
Week 02 Day-04: (3 Hrs)
-Deciding Your Character's Arc
-Character's Arc, a Subplot?
-Impact Character? -Why Every Story Need One?
-Minor Characters Have Arcs?
-Rewards and Punishments for Change?
-Your Story Has No Character Arc?
-Character Arc in a Series?
Week 03 Day-05: (3 Hrs)
-The Five Major Character Arcs – Overview
-The Positive Change -Arc: Hands On Exercise
-The Lie Your Character Believes
-Wants vs Needs
-Ghost, Moment, Normal World
-The Three Acts and Plot-points
-The Climax & Resolution
-The Flat Arc: Hands On Exercise
-The First Act
-The Second Act
-The Third Act
Week 03 Day-06: (3 Hrs)
The Negative Change Arc: Hands On Exercise
The First Act
The Second Act
The Third Act
Reviewing the Arcs
FOUNDER MENTOR
SAB JOHN EDATHATTIL
Sab John Edathattil is an Indian screenwriter and filmmaker, who has penned scripts for some very critically acclaimed films in Malayalam and Tamil.
Screenwriter: Chanakyan, Guna, Jilunnu Oru Kadhal and many more...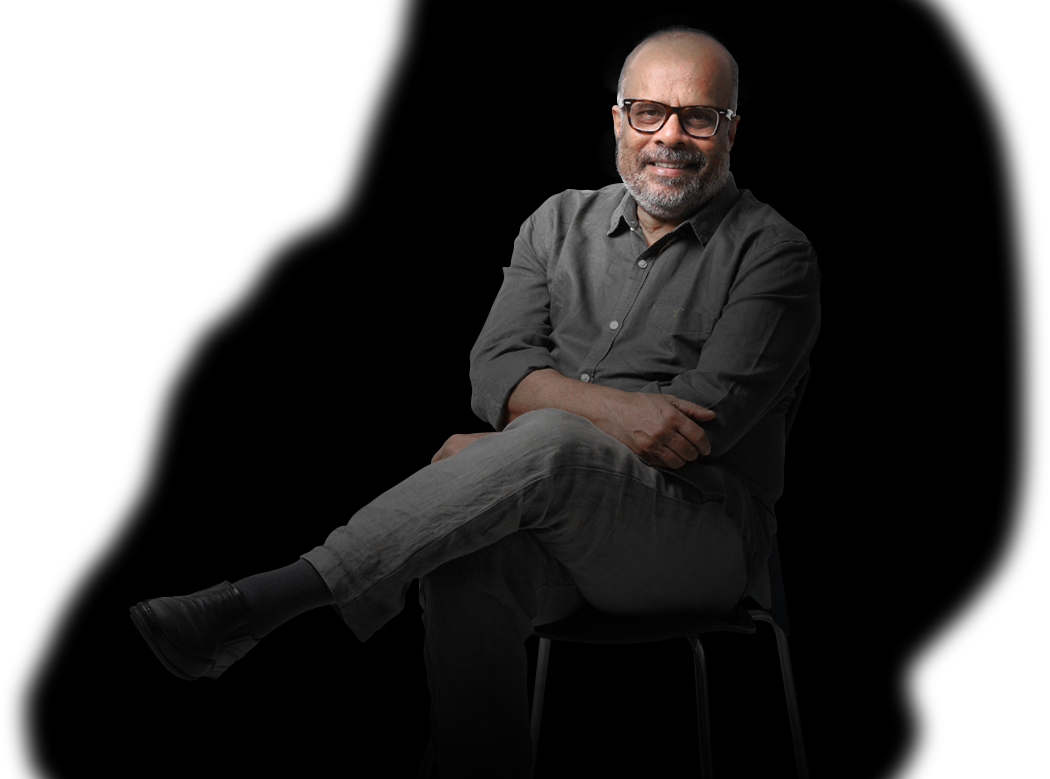 WANT TO LEARN MORE ABOUT the LIVE mentoring program?